Danny Howard & Barb Pashup Receive Awards From The Harvard Ballon Festival Photo Compition
Instructor / Lab Coordinator Danny Howard and Student / Lab Volunteer Barb Pashup received awards after entering the Harvard Ballon Festival Photo Competition.  Danny placed Second and Barb received Honorable Mention.  Congratulations to both of them!
Danny Howard's Photo: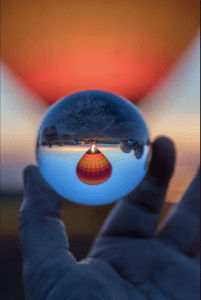 Barb Pashup's Photo: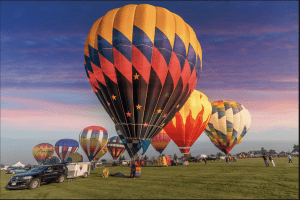 Danny Howard currently teaches Photo II and is the Lab Coordinator for Photo I.
Barb Pashup has recently completed the Photoshop and Show Class and is currently volunteering in the Photo I Lab.
They follow a large list of students this year that have won awards in various competitions that range from regional to international competitions.  At the end of the year, we will highlight all of the award winning students and their photos.  If you have been a student of Richard Stromberg's Chicago Photography Classes and have won a Photography Contest this year, please let us know.