Over the past few years, the school has expanded and has even renovated the existing interiors.  We are excited to offer this newly renovated space to our students to help improve their education and enjoyment.
First Impressions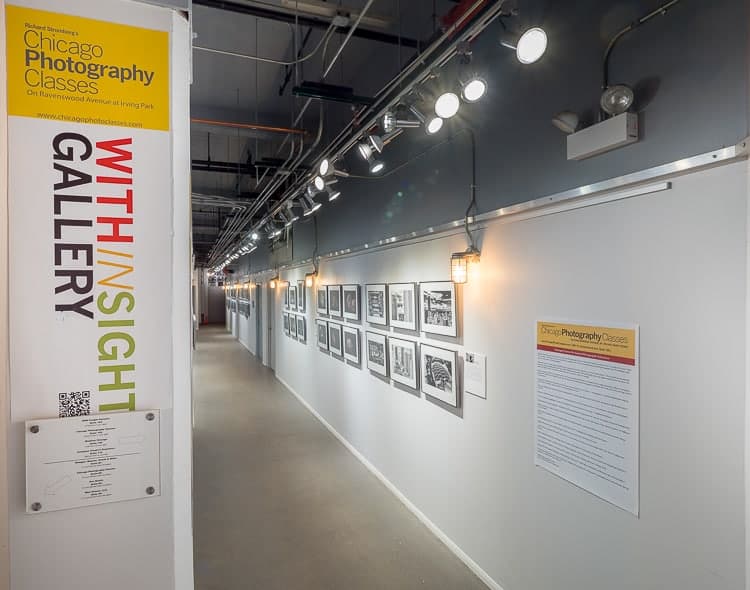 As you enter into our facility located on the first floor at 4001 N. Ravenswood Ave, the walls of the hallways are graced with the Show Class Gallery Photographs and Artist Statements.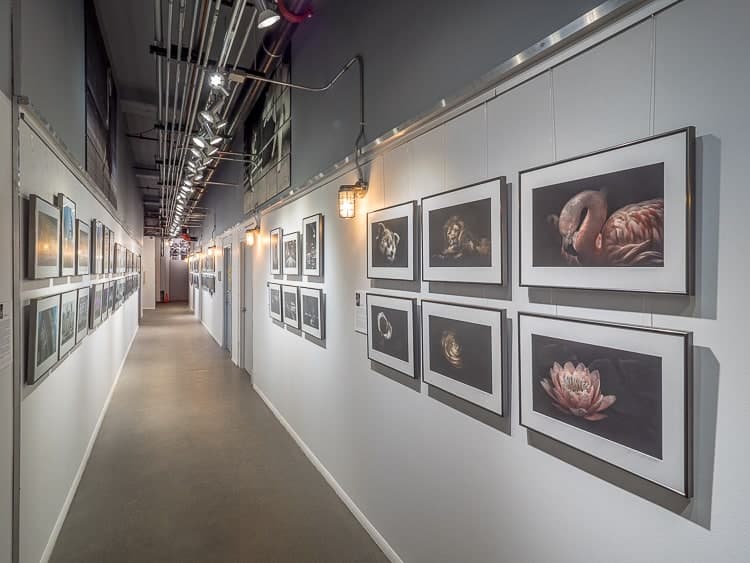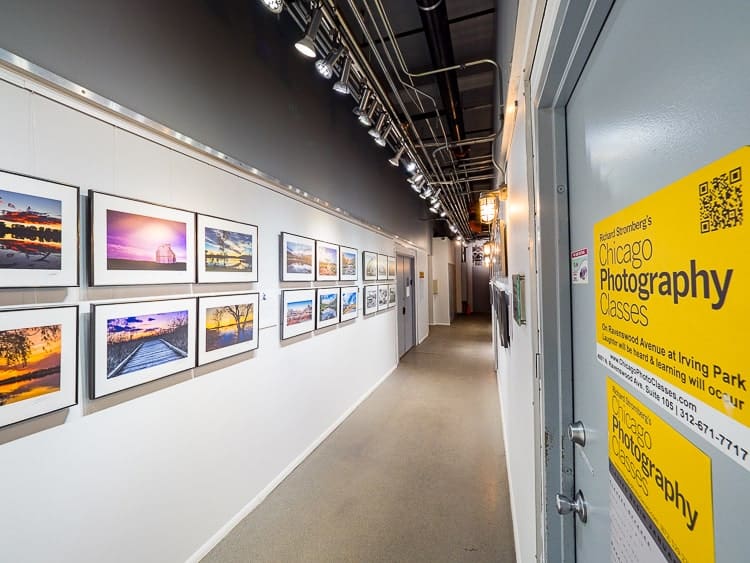 We have recently change the front entrance to the school to open the traffic flow entering the school.  Student photos from Photo I, II & III are displayed on the wall behind the desk.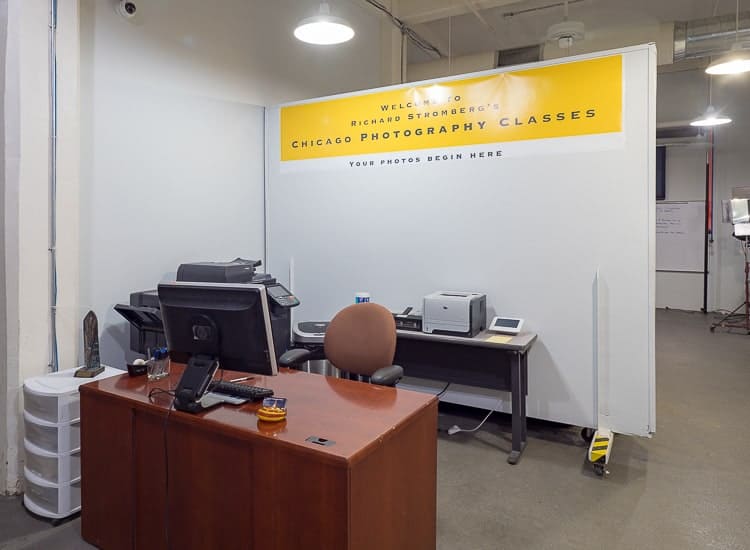 Classroom A
We expanded into this new space just over a year ago and has been a great addition to the facilities.  With tables, the room will sit 24 students and for our seminars, tables are removed and will hold 45 students.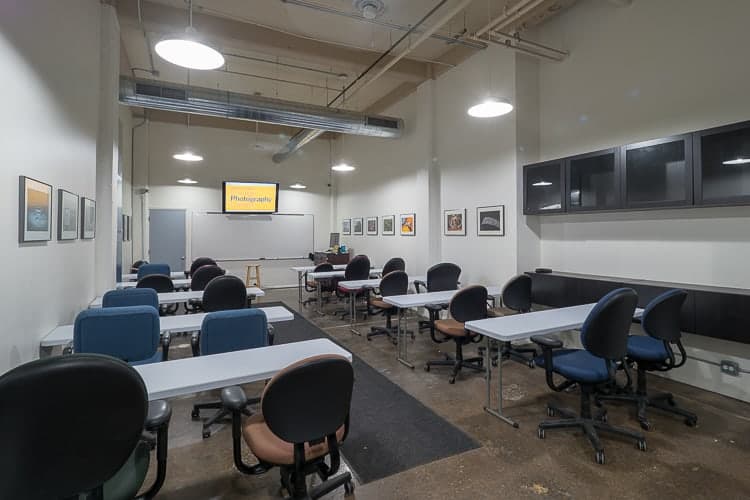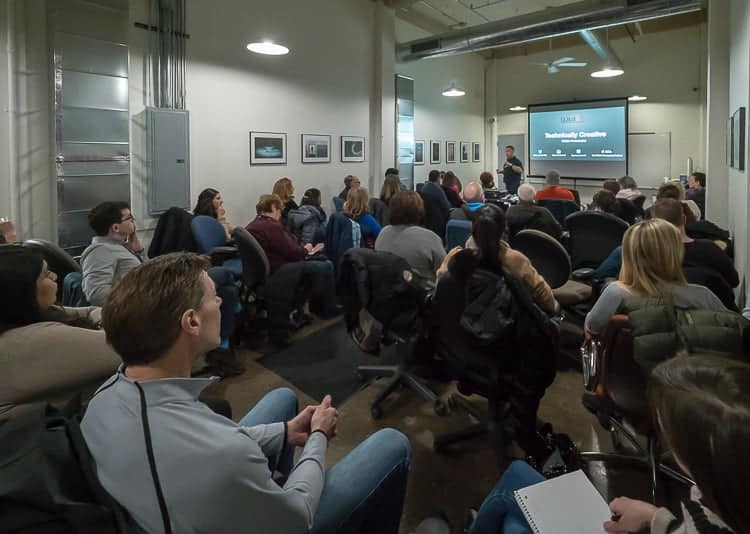 Classroom B
Completly renovated a month ago, we closed all of the walls and installed large doors to reduce the overlapping noises from multiple classes.  Previous Show Class work now graces the walls.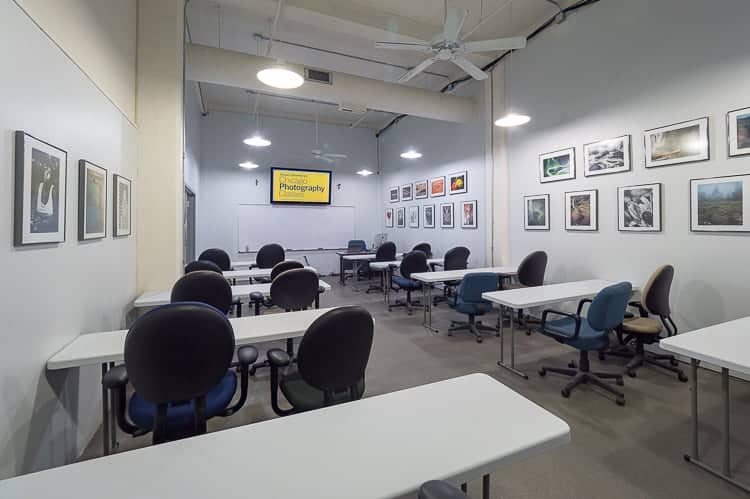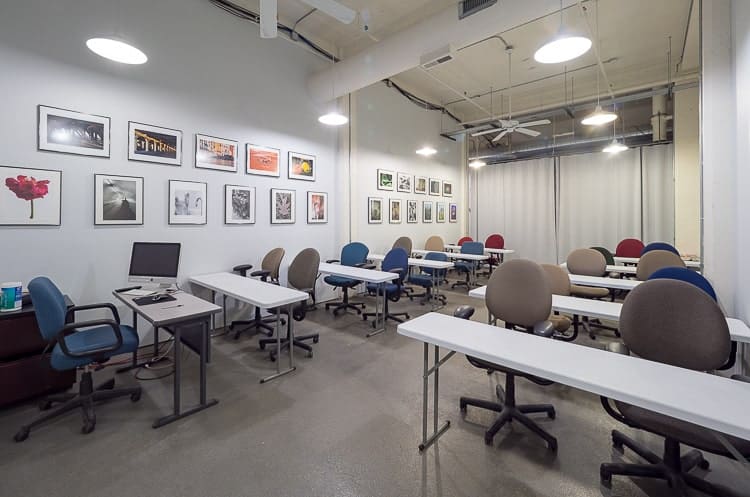 Main Level Computer Lab
Also renovated this year.   All walls were sealed to control noise and additional teaching monitors have been added along the walls.  Classes held in this lab include Photoshop 1 & 2, Black & White Artistry and Post-Processing Mastery.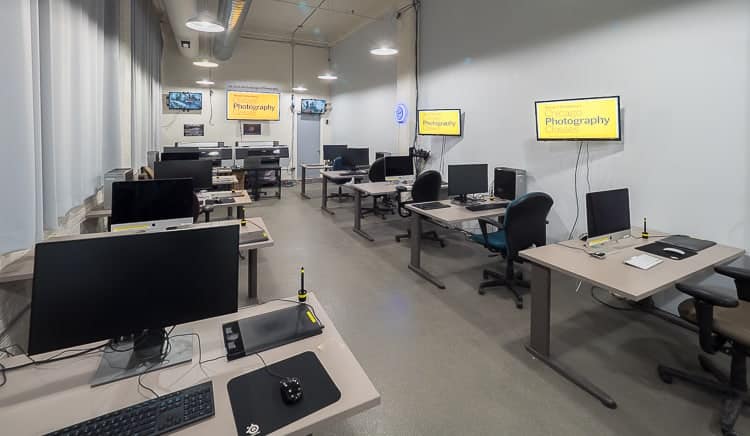 The computer workstations include:
8 – XPS 32 GB RAM PC Computers with 27″ 4k Calibrated Monitors
4 – iMac with High Sierra OS
Wacom tablets at each workstation
Computer Software includes Latest Lightroom Classic, Photoshop, Nik, and Express Zone System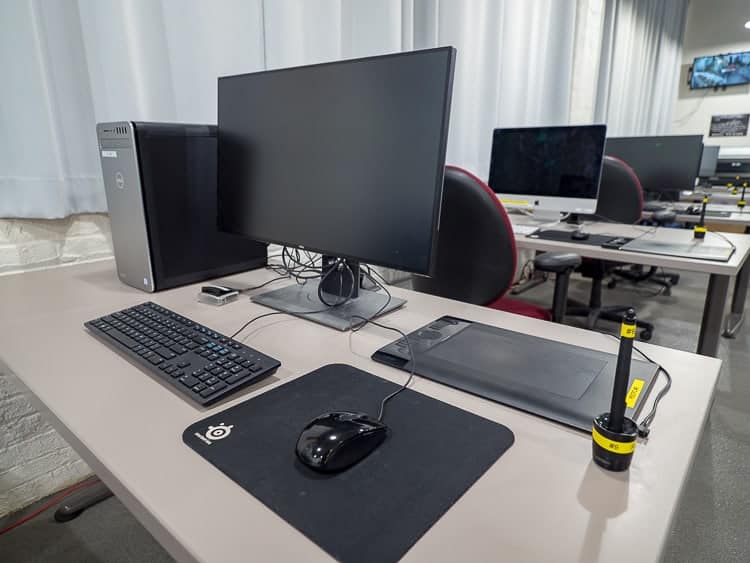 Our Printers
We love to print!!  Throughout the entire school, we have over a dozen Epson wide format inkjet printer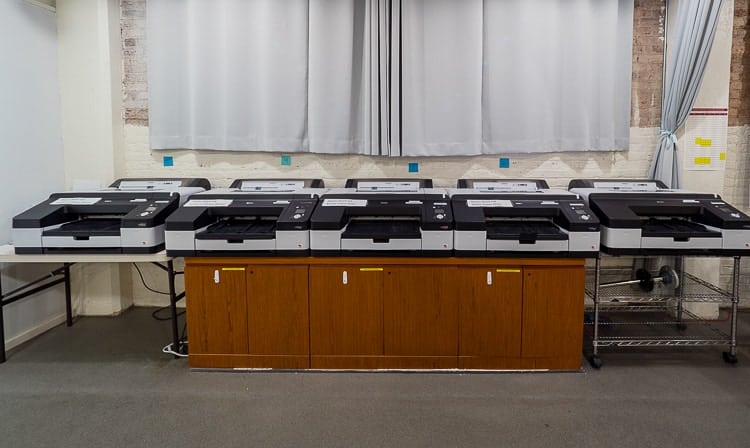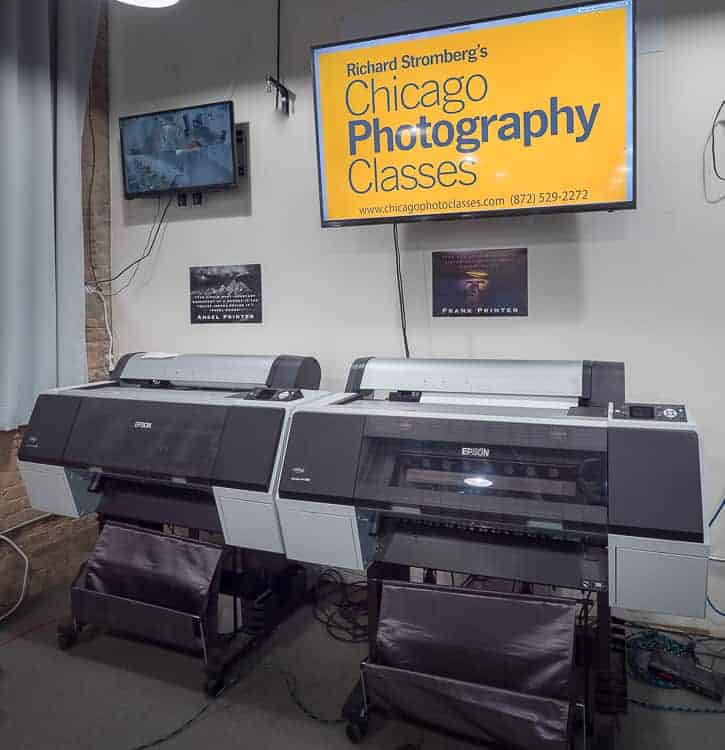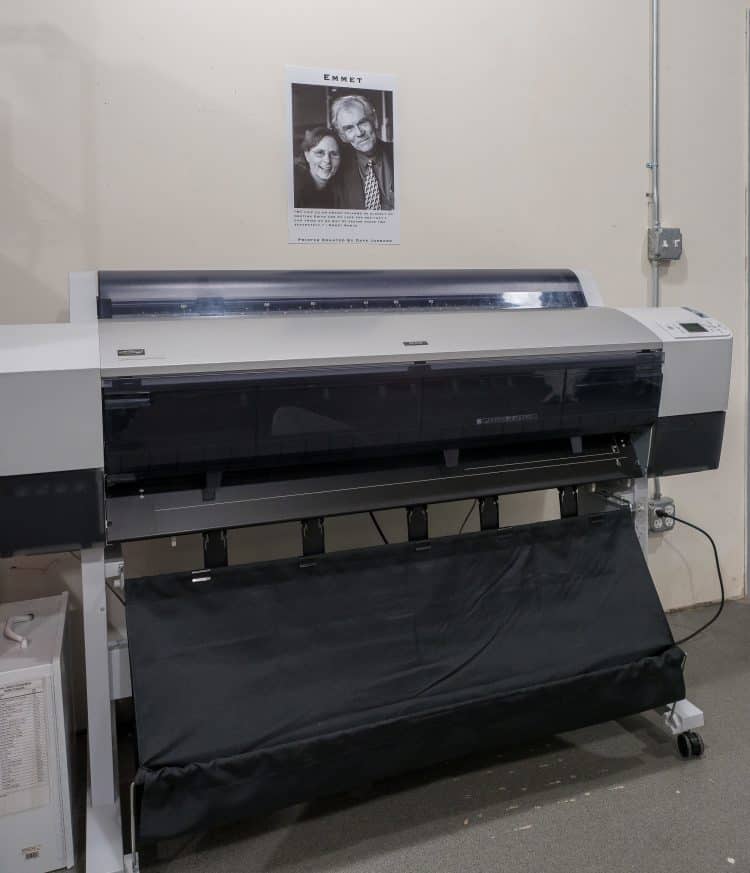 Critique Area
No matter if you are a beginner or a professional, reviewing prints is critical in the learning process.  With 5000K balanced lights, this helps students see the true colors of their prints.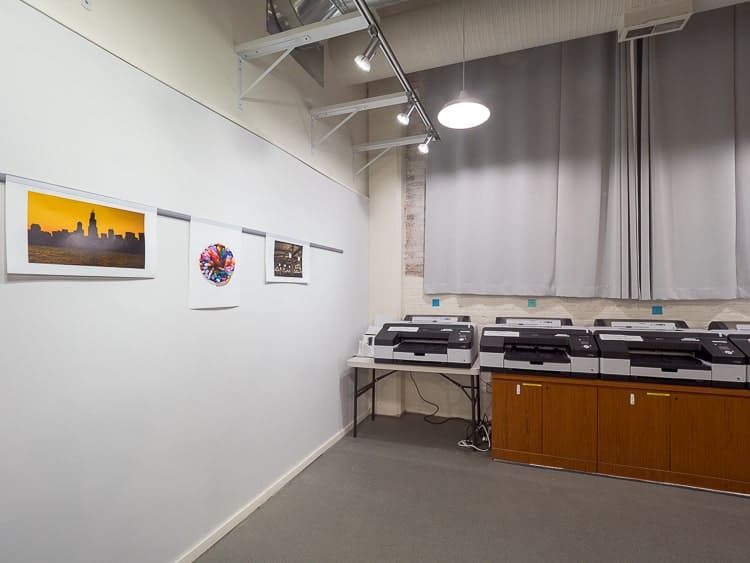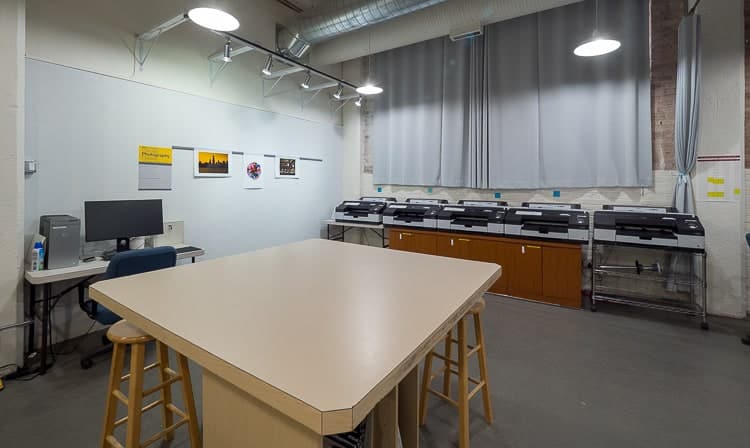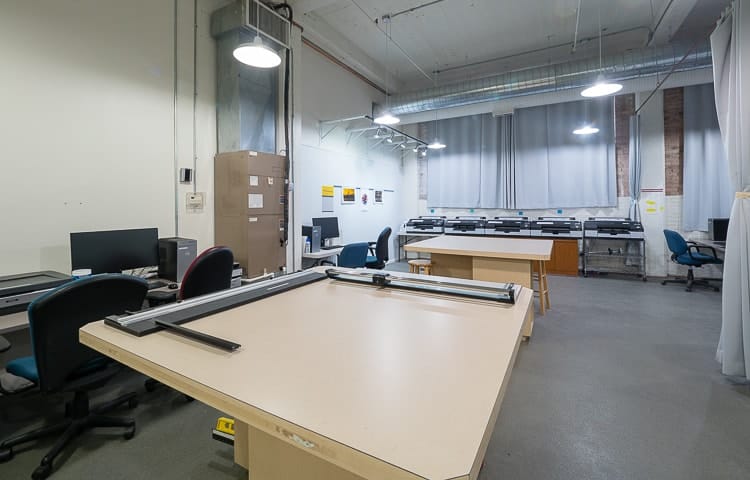 Lighting Studio
A fully equipped lighting studio, including computers and monitors for tethering, helps students immediately effect of lighting on their subject.  The studio space is 20'x16′ but can be expanded to 30'x16′ if needed to be used as a larger studio or classroom.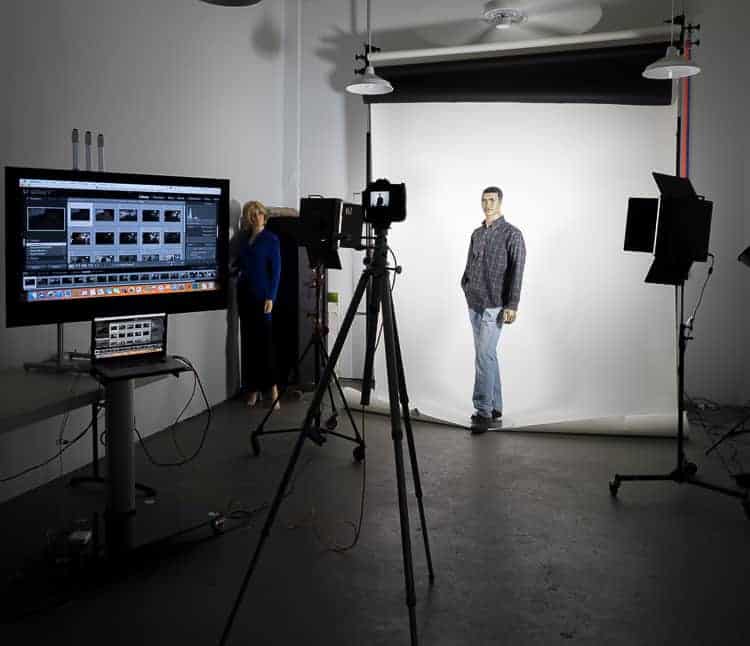 Basement Computer Lab
Our largest computer lab with 15 workstations, 5 teaching monitors, and 4 Epson 4900s.  Photo I and Lightroom In-Depth classes are normally held at this location.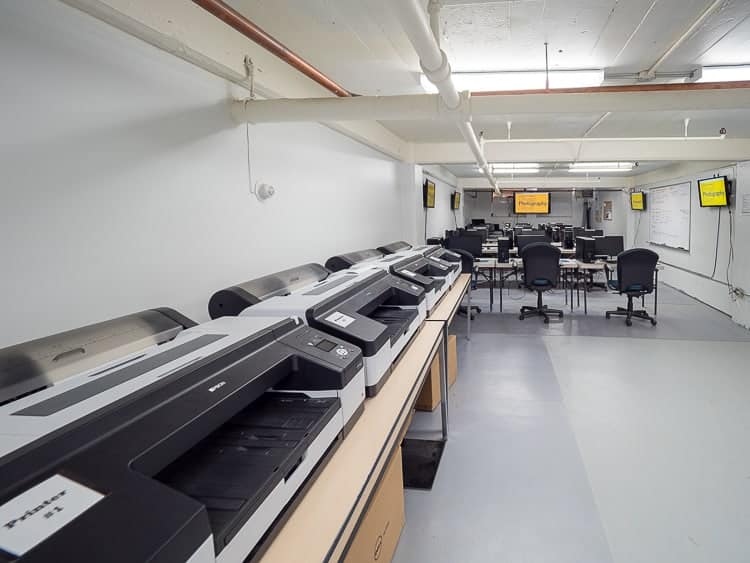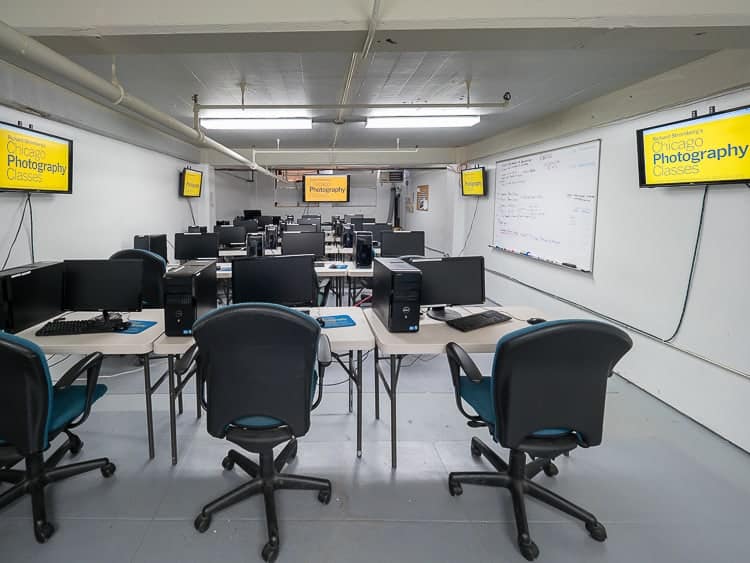 Popcorn Machine
We love popcorn almost as much as printing!