For those that can endure the fridged cold (forecasted to be about 3 degrees…below 0 with the wind chill), Chicago and a good portion of North America will be able to witness a Lunar Eclipse on January 20th beginning at 8:36pm and lasting until 1:30 am on Monday morning (January 21st).  The total eclipse will begin at 10:41 pm and last until 11:43 pm.  The next lunar eclipse will not be seen here until 2022!
Last year, we conducted a workshop for photographing the Lunar Eclipse and I am re-posting the notes from the class through a link at the bottom of this post.
To prepare for the upcoming event, here are a couple of tips:
Use a tripod! A stable platform is very important when shooting the moon. The longer the lens, the more support and stability is needed. You will have to slow your shutter speed down and raise your ISO, as the moon gets darker and changes to orange and then red colors.  Refer to the notes from the class, I included a chart of focal lengths versus minimum shutter speeds.  Make sure to keep your shutter speed fast enough or else you'll get a blurry moon.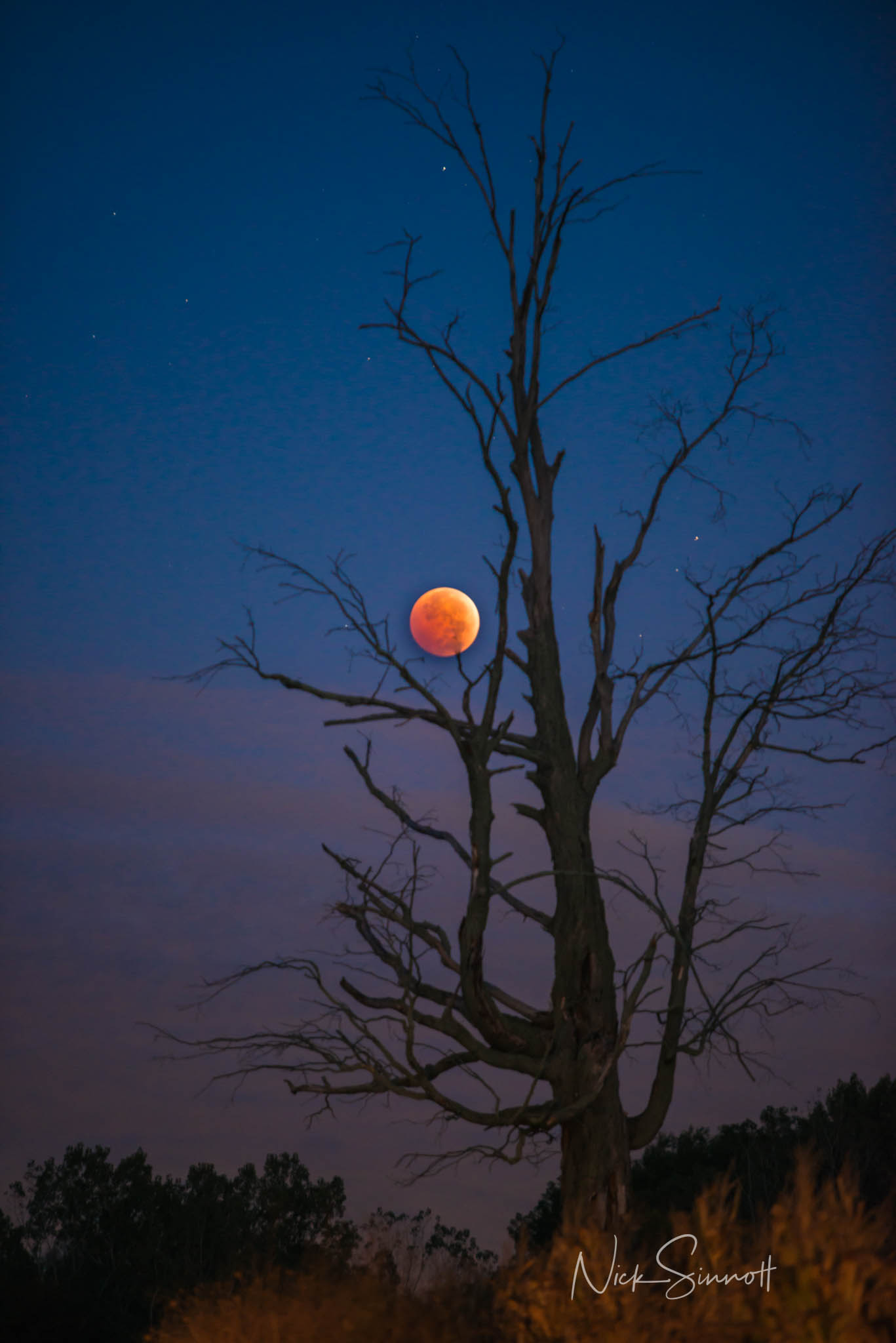 ISO 1000, 200mm, f/2.8, 1″
Shoot with a telephoto lens that is 300mm or longer.  When it comes to shooting the moon, the bigger the lens, the better!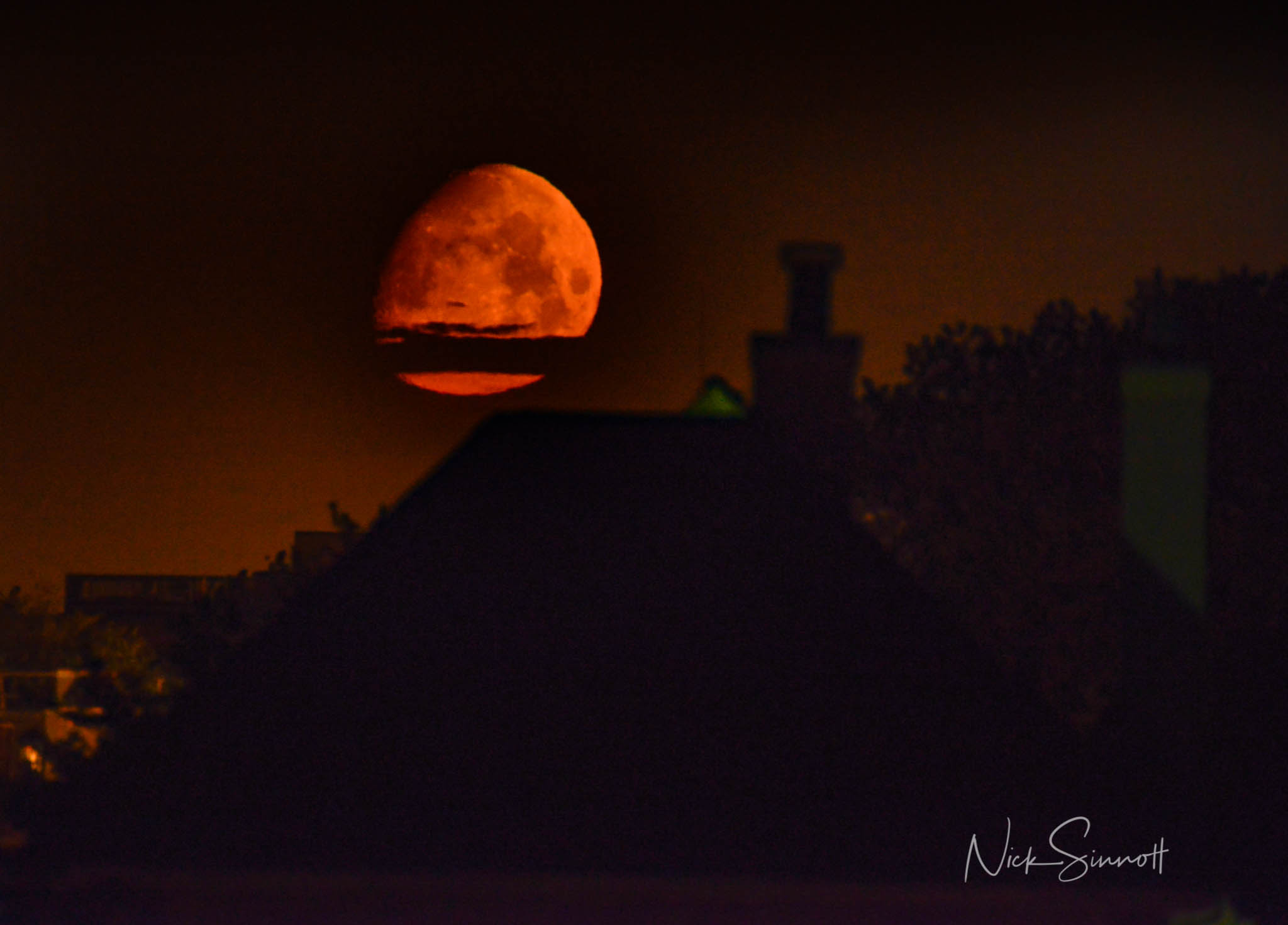 ISO 3200, 700mm, f/5.6, 1/13
Monitor and adjust your settings during the different phases of the lunar event. As the moon begins traveling across the night sky, it's moving at a rapid rate of speed, so you need to start your shooting at around 1/640 second, F5.6 and ISO 200. As the moon gets darker, make sure to lower your shutter speed (not too much) and raise the ISO. When the moon goes dark, you will have to open your aperture to the widest possible (lowest f-stop) and watch the shutter speed…make sure to maintain a shutter speed that will not show movement (blur).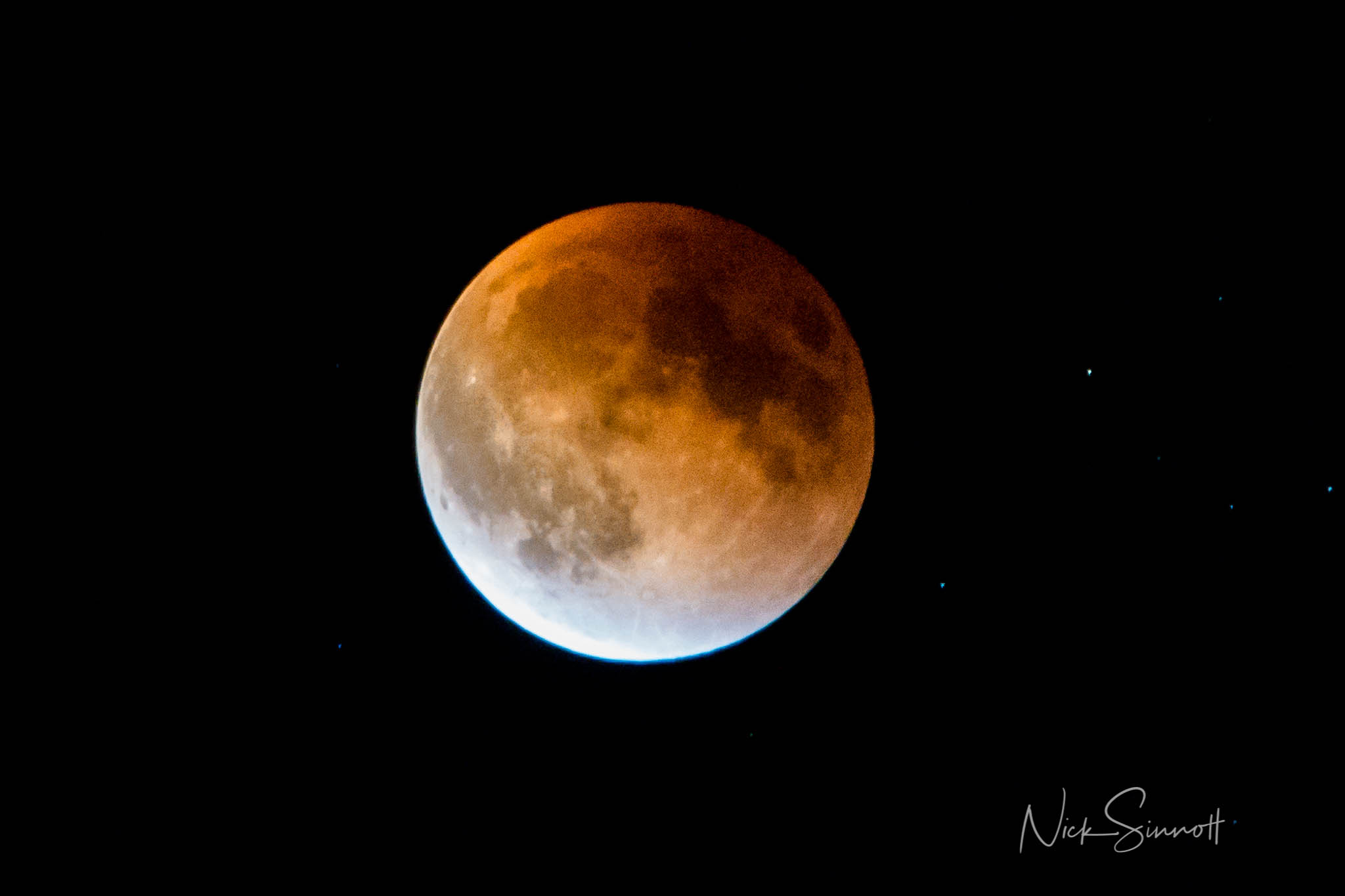 ISO 4000, 280mm (Cropped), f/2.8
As the moon comes out of the Earth's shadow, you will need to do the opposite for your settings; remember to raise your shutter speed and lower the ISO.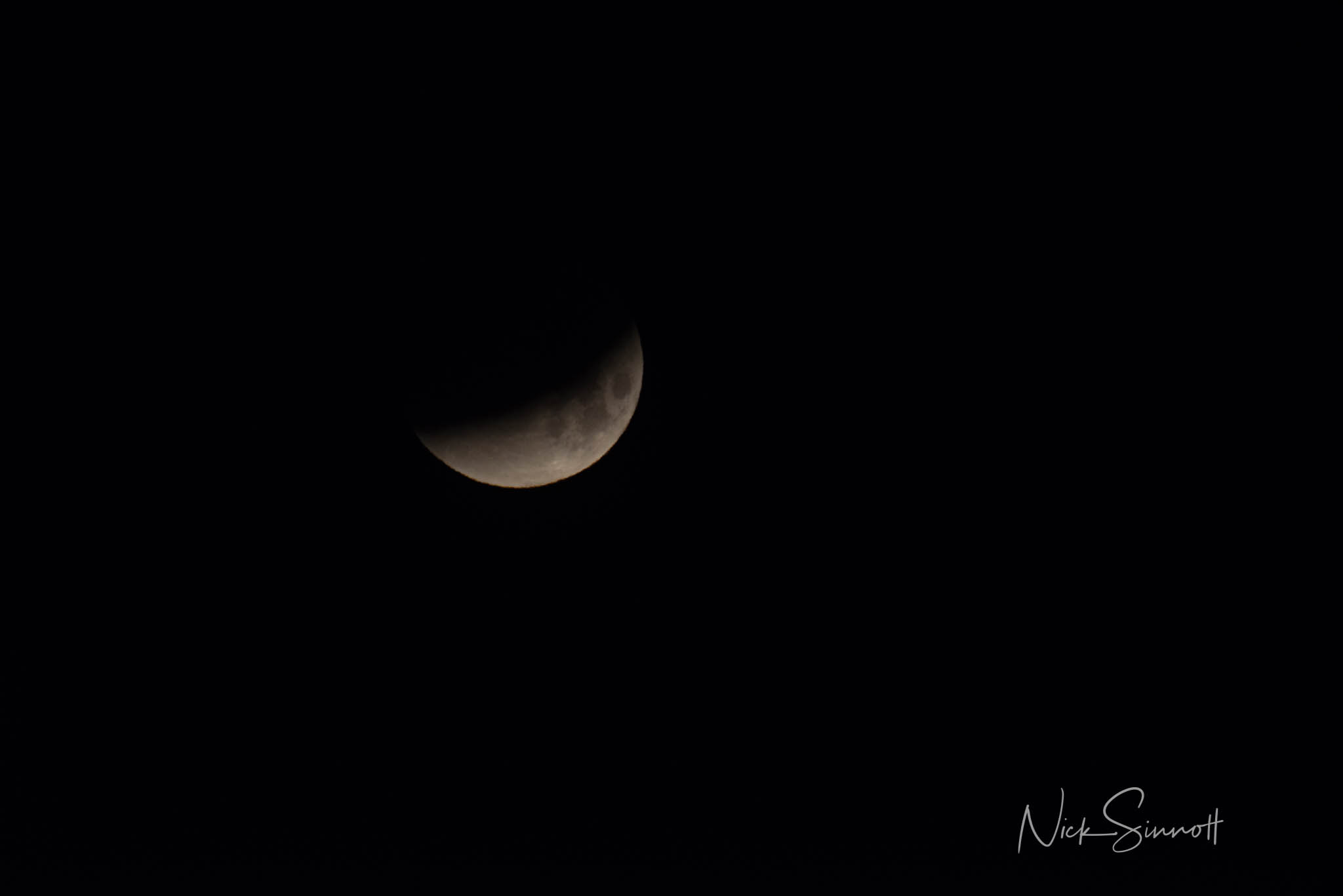 ISO 1600, 500mm, f/5.6, 1/500
It is going to be very cold…a couple of cold weather photography tips:
Make sure to have spare batteries and keep them warm.  The cold weather will reduce the life of the charge but if you keep the batteries warm (in your pant pockets) it will extend the life.
Keep yourself warm – use hot packs in your gloves, hat and boots.  Being cold will cause you to pack up quickly and possibly miss some shots.
With it being as cold as they are predicting, I doubt there will be much moisture in the air but to prevent frost from building up on your lens, attach a hot pack to the lens barrel using a rubber band.
Follow this link to view the notes from Nick Sinnott's Lunar Eclipse Photography Class: Photographing A Lunar Eclipse
Good luck on Sunday, January 20th.  Feel free to e-mail any questions to us at chicagophotoclasses@gmail.com or nicksinnott@yahoo.com
Please remember to register for an upcoming class on our website.