Travel to Halifax Nova Scotia with photographer Danny Howard!
Nova Scotia is the second-smallest of Canada's ten provinces, with an area of 55,284 square kilometers. Working around the stunning coastline and lighthouses as well as many bays, abandoned properties and fishing villages this promises to be a really diverse trip. After leaving Halifax we will head down the coast and then inland to an amazing spot for Astro Photography. Before heading back to Halifax we will visit an area with one of the world's largest tidal change in 24 hours..
​Our goal is to help you develop as a photographer, see landscapes and places not on many tourist routes and to meet and interact with local people from another culture.
​Education is at the forefront of all our trips. We aim to teach and inspire you in the field as we take photographs and improve your photography for the long term.
The trip starts at 9am on June 12 and will finish in the evening of June 17th, 2023.
There are 6 Spots available on this trip.
What's Included:
• 6 Days of photography in Nova Scotia
•Full Accommodations    Single Occupancy         
•Double Occupancy can be obtained at an lower cost ( please inquire for more details)
•Daily breakfast
•All local transportation
•An itinerary personally planned by Danny Howard
•Full days of shooting with instruction from Danny Howard
•Access to Danny Howard after the trip to work on post processing 
What's not included:
•Roundtrip Airfare
•Airport Transfers
•Lunch, Dinner, and other personal necessities
•Travel Insurance (Highly Recommended)
•Entrance fees to activities and parks
IMPORTANT STUFF TO KNOW BEFORE YOU GO:
​
•Travel Insurance is HIGHLY RECOMMENDED! We will make every effort to be fair but we cannot promise to make full refunds in the event of cancellation due to events beyond our control.
•Travel itinerary and accommodations subject to change.
•We recommend that you bring at least one (two preferred) external Hard drives to store photographs daily. 
•A laptop or computer to make any edits during the trip or to discuss post processing while you are there.
•Upon registration we will send you a complete list of necessities and details for the trip
The cost of the trip is $2900 per person and includes everything listed above.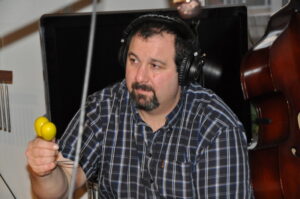 ​By day or night I am either a drummer or photographer. Occasionally both. I seem to have a passion for creating things. My love of travel and exploration have been expanded due to being able to work with both my passions. I am prepared to give you my time and effort to create something that we can both be proud of.
​